Shweta Subram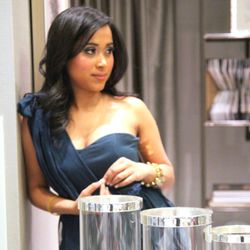 Shweta Subram is a highly accomplished vocalist and has lent her voice to Bollywood, Indian TV shows, and has performed for various shows across the world. She debuted in Bollywood with Dil-e-Nadaan alongside Ayushmann Khurrana for the movie Hawaizaada, and featured with Salim-Sulaiman at the IIFA Awards. Shweta was honoured to sing the National Anthem for Indian PM Narendra Modi's grand reception in Canada and became the youngest Indian to perform at the esteemed Carnegie Hall with The Piano Guys.
Shweta has been featured in Times of India, Deccan Chronicle, The Indian Express, and various popular news magazines. Her Bollywood covers on YouTube have received rave reviews. In addition, her own series, Shwetapella, has received tremendous accolades.
Shweta is a versatile singer and high energy performer. She can take you back decades with her rendition of Yeh Sama, can bring you in a romantic mood with Teri Galliyan, or make you dance on your feet with Baby Doll.
CAREER HIGHLIGHTS:
- Bollywood debut in Hawaizaada with Dil-e-Nadaan alongside Ayushmann Khurrana
- Featured with The Piano Guys for Indian rendition of Don't You Worry Child (15 million views on YouTube)
- Awarded as South Asian of the Year by Zee TV Canada and Maple Diversity
- Sung Indian National Anthem for PM Narendra Modi during his Canada reception
- Performed with Salim-Sulaiman at IIFA (Indian International Film Academy) Rocks 2011, hosted by Karan Johar and Anushka Sharma (and other acts by Shahrukh Khan, Sonu Nigaam, Dia Mirza, Bipasha Basu, Neha Dhupia, Shankar Ehsaan Loy, RDB, Sonu Sood, and Zayed Khan)
- Youngest vocalist of Indian origin to perform at the esteemed Carnegie Hall in New York
- Released Jee Le Live Life, Ajooba, and Piya to critical acclaim
- Released Mere Saajan Sun Sun with Shankar Tucker - global hit
- Cover of Jeena Jeena with Aakash Gandhi (1.5 million views)
- Various other Bollywood covers on YouTube: Mitti Di Khushboo, Rajnigandha Phool Tumhare, Kuch Na Kaho, Heer, Saadi Galli Aaja
- Awarded Lokvani Spotlight on Excellence Award 2011 in the "Amazing Artist" category
- Awarded as Best Singer in North America by Sangam Kala Group, the organization which discovered Sonu Nigaam, Shreya Ghosal, and Sunidhi Chauhan
- Awarded as Best Singer by Dubai Arts Lovers Association
- Honours from the London Academy of Music & Dramatic Arts; recipient of prestigious Duke of Edinburgh award
- Performed in 50+ cities across India, UAE, USA, Czech Republic, Japan, Indonesia, Caribbean, and Canada for 500 - 25,000 people
- Featured with JoSH for crossover film Perfect Mismatch (starring Anupam Kher and Boman Irani); Wrote and sung for Canadian film BAS! Beyond the Red Light (music by Tarun Nayar of Delhi 2 Dublin)
- Showcased on Zoom TV (India) for 13 weeks on singing reality show Sunsilk Gang of Girls watched by millions; mentored by Leslie Lewis and Baba Sehgal; Endorsed Sunsilk products through ads
- Performed across India with Sunsilk Gang of Girls; telecasted over Zoom TV
- Featured on: B4U Music's B4U Express, NDTV Goodtimes The Lounge, Sahara One's Jhoom India, Star Plus Voice of India, Omni TV's Bollywood Boulevard, Rogers TV Sounds of India, and others
- Featured performances in different cities across Gujarat for BIG 92.7 Navaratri Dandiya nights (combined audience of 50,000+)
- Performed with Atif Aslam and Sukhbir for a crowd of 25,000+ in Pune
- Toured across Canada with musical legend Alka Yagnik
- Held performances at alongside Abhijeet Sawant, JoSH, Shafqat Amanat Ali and various other celebrities